​Ideal Aerosmith's commitment to exceptional service and support extends long after our products are delivered. Our customers all around the world know that we are relentless in our efforts to provide support that purposefully and consistently exceeds expectations.
From advising customers trying to solve complex technical issues to helping them to locate a spare part, Ideal Aerosmith does not finish working on an issue until it is completely resolved to the satisfaction of all. We offer total life cycle support, including extended warranties, spare parts, repairs, calibrations, field service, training, system upgrades and system refurbishments.
Phone: 1-855-327-6352
Request Support
Ideal Aerosmith Support Team
Whether you are troubleshooting a component, looking for spare parts, or just want advice, Ideal Aersosmith's expert support staff will be there to help via phone support, e-mail or videoconference.
Rod Biever
Specialties: Ideal Aerosmith rate tables and centrifuges (Ideal Aerosmith, Genisco, Trio-Tech)
Dave Eriksson
Specialties: Ideal Aerosmith and Carco Electronics hydraulic systems
---
Legacy Motion Systems
Ideal Aerosmith is dedicated to supporting legacy motion systems produced by us or by other manufacturers. We can repair and upgrade existing and legacy systems manufactured by Carco Electronics™, Contraves®, Contraves-Goerz, Fecker Systems, Benton, Genisco, Trio-Tech and others, including:
AERO 900 Test Table Controller
2103 Series Three-Axis Table System
1621-200A Table System
1571 High-speed Rate Table System
1562 Series Rate Table
1411E / 1412E Series
1291BR Table System
LEGACY-1280T Series Rate / Positioning Table
1100-5B Table System
1077 Centrifuge System
16-13-8A Series Vacuum Instrument Test Chamber
16-11-2 Series Vacuum Instrument Test Chamber-Legacy
17-53-3B/C Series And 18-53-4B/C Series Tachometer Tester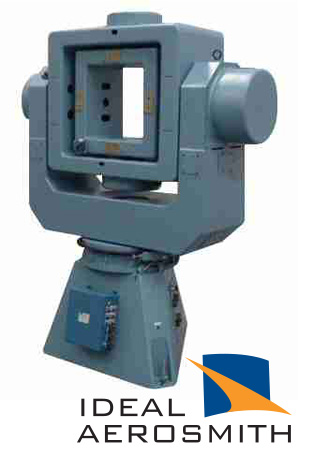 If your legacy system is not listed here, please contact us with the make and model of your legacy system that requires support.